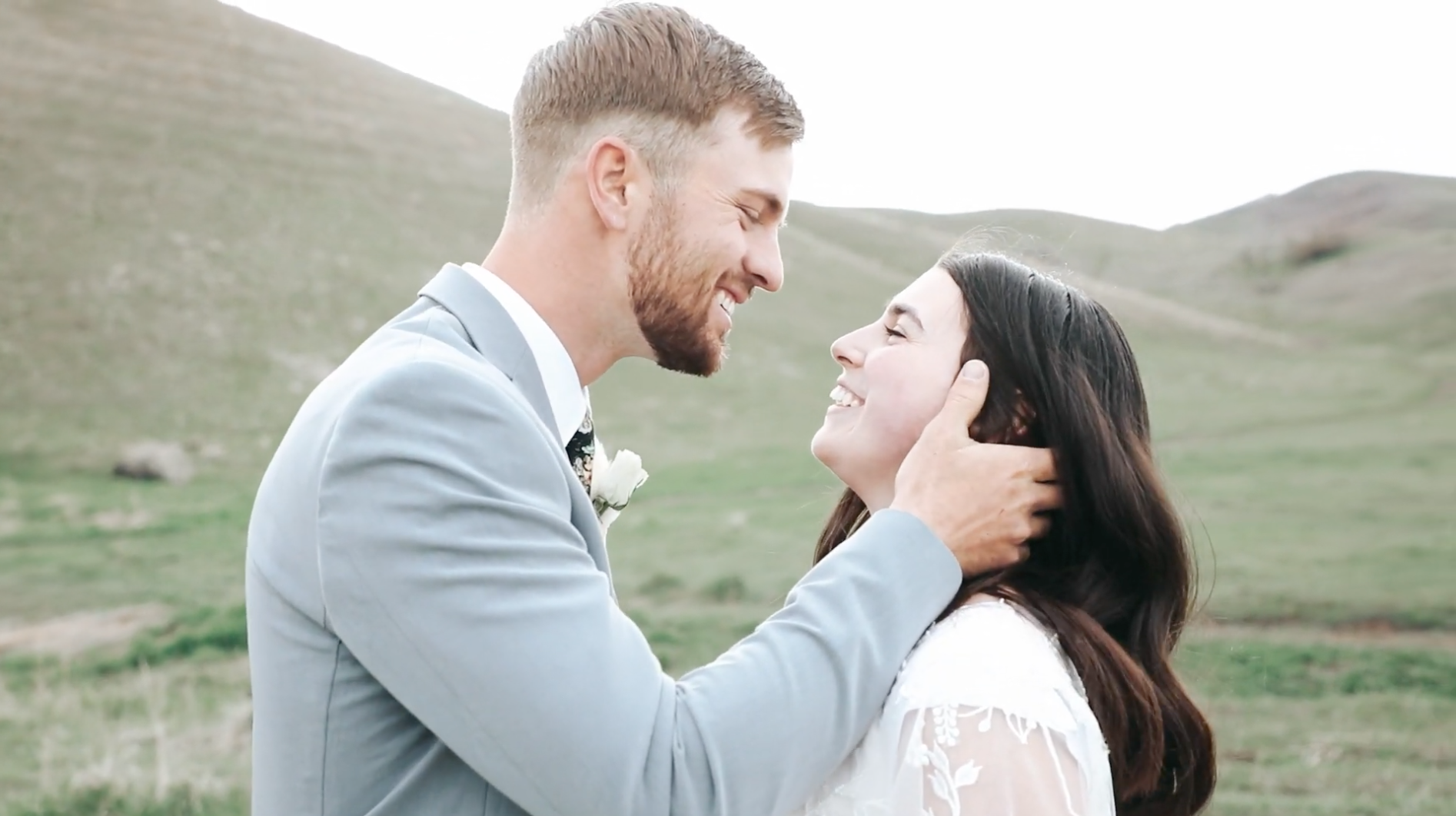 Carrie & Tyler Woodland
May 9, 2022 – Meridian, Idaho Temple – Nampa Backyard
I first met Carrie & Tyler at their sunrise bridals at Tunnel Springs. I was scared of going here just because of all the people in the back but we beat the crowd! It was the most empty I had ever seen it. Carrie's cute little sister drove down with them to help everything go smoothly! When the wedding day came around I was in shock at how BEAUTIFUL the Meridian temple is! And it was my first out of state wedding so I was feeling pumped. (Side note – on the way there I had enough time to grab Chik-Fil-A breakfast (aka the goat) and of course the only time Chik-Fil-A has ever gotten backed up in history was then HAHA but they gave me a free egg white grill and I was still early to the temple so we're chillin) After the temple, they had a backyard reception (YES) in Tyler's backyard and it was literally beautiful. The boho decor of my dreams and the yummiest Costco cake I've had in a looong time. Golden hour was hitting right as they were cutting cake and I was not okay. Then they got sent off with sparklers and a pink sunset. Thank you Carrie & Tyler for choosing me :') <3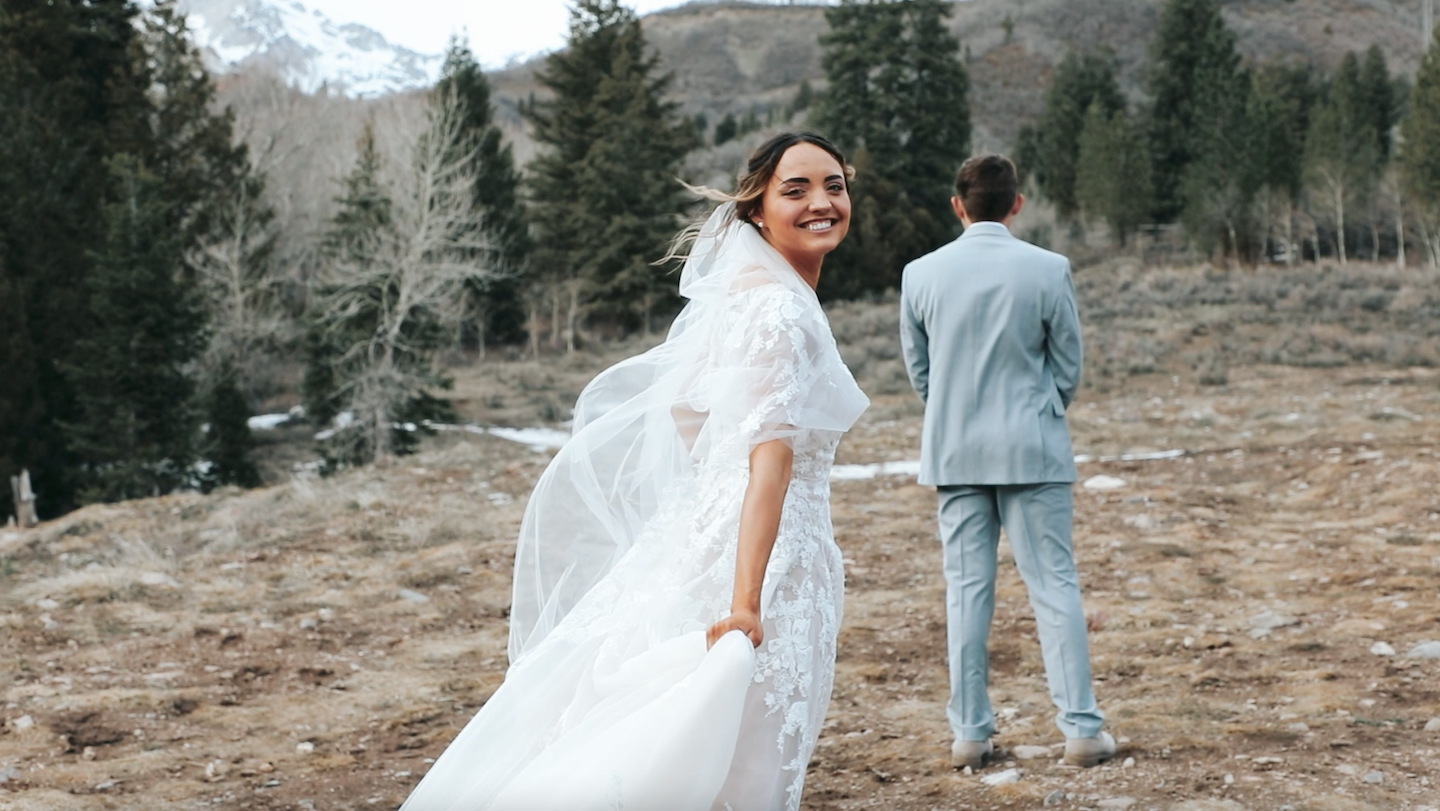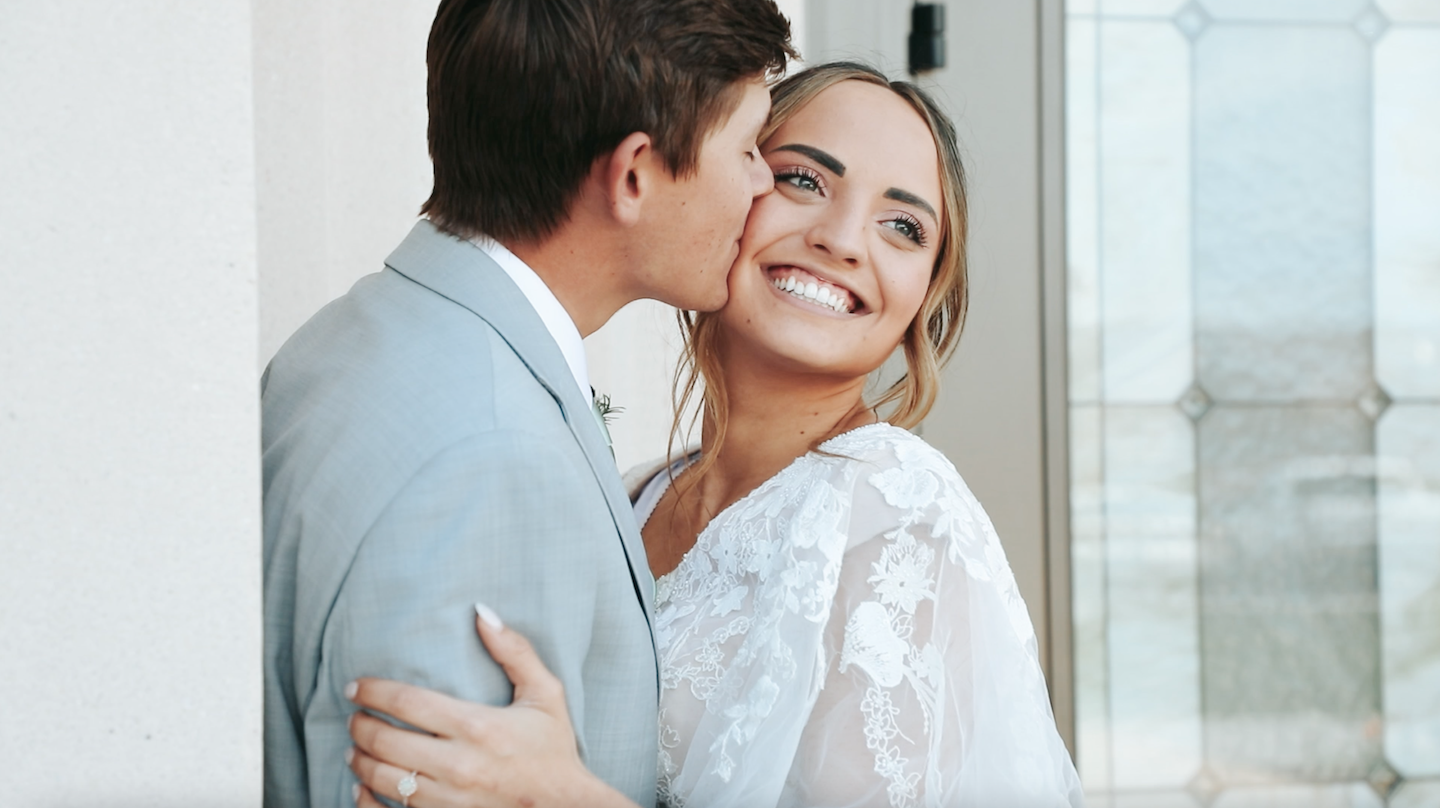 Madison & Jarett Glover
April 30, 2022 – Cedar City Temple – Kanab Heritage House
Okay these two sweeties right here… I can't even. And another high school sweetheart couple? Sign me up forever. They did a four hour drive to come up to tibble fork!! Which actually was a thought-provoking experience for me haha. Growing up sooo close to Tibble Fork I honestly get sick of it sometimes. However, seeing how excited these guys were made me see this place in a way I never had before and capture detail I overlooked before!! It was amazing. You can never shoot a location too many times. ANYWAY skip to the wedding day and I drove down to the Cedar City Temple after I had finished all of my finals and it was stunning!! It was also so warm.. like the first warm day of the year :') I was living. Their bridal party was so fun, their families were so fun, Madi and Jarett were fun!!! The venue was in their hometown and was perfect for them! They had a ring ceremony where each bridesmaid/groomsmen had a little dance they did down the aisle and her little brother was a flower boy HAHA. it felt like the whole community was there for their reception! They had a bounce house, sweet/salty bar, and even a surprise choreographed dance by the groomsmen. It was a heck of a way to start off my summer weddings!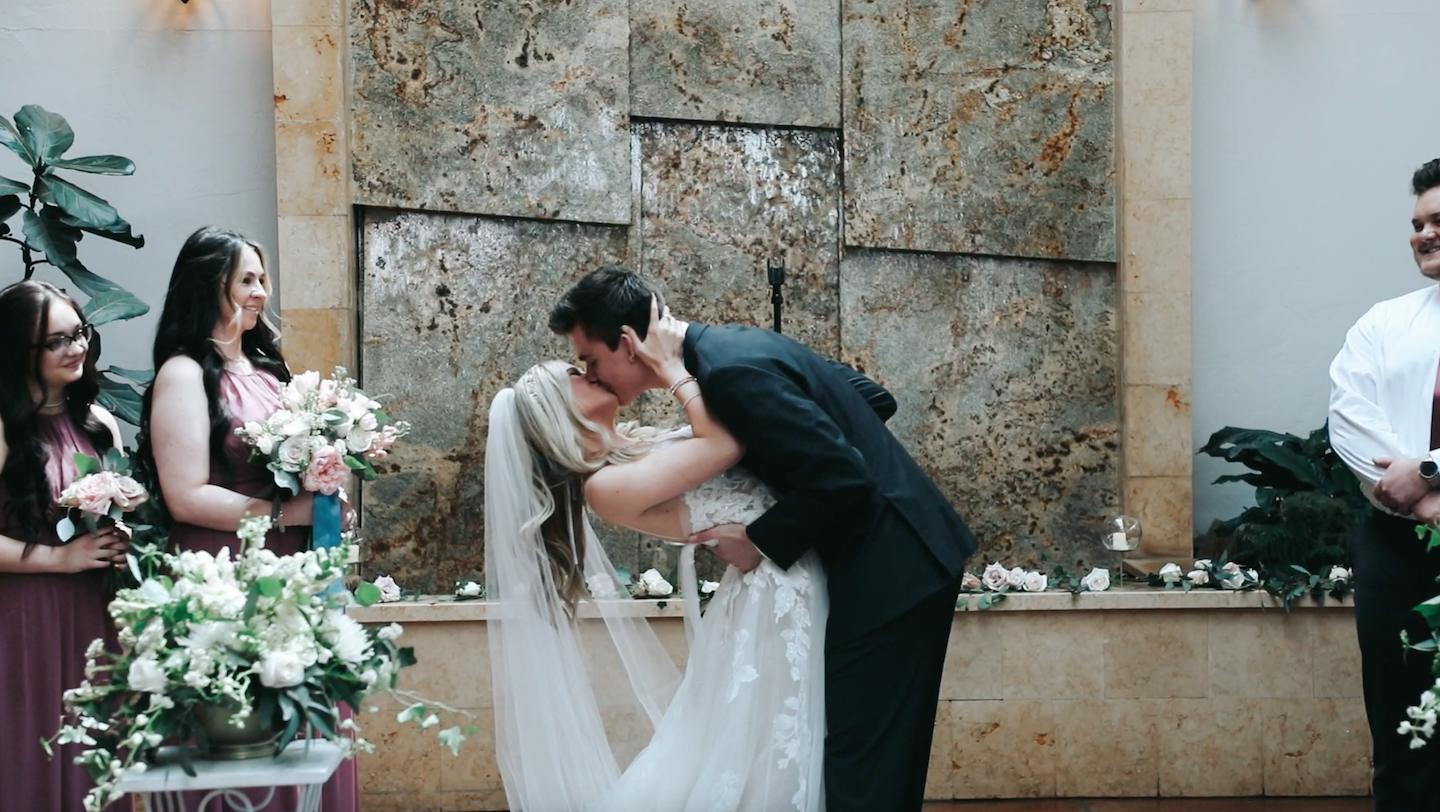 Mikaylee & Squire Crockett
April 28, 2022 – Highland Gardens
I have known Mikaylee for years and danced with her on drill. I might even take credit for giving her the name mikay-kay… 😉 I was esctatic when she asked me to film their wedding day. Leading up to the ceremony, I had never experienced such raw emotion! It was the sweetest. From the father's first look, to the "something borrowed" heirloom, to the bride and groom reading written notes separated by doors. It was a surreal moment to see Squire's reaction to Mikaylee walking down the aisle. Their reception was full of love and SO beautiful!! It was fun to see people from high school since these guys are high school sweethearts. How cool is that?? High school sweethearts always have a special kind of love and it was very apparent with Mikaylee and Squire <33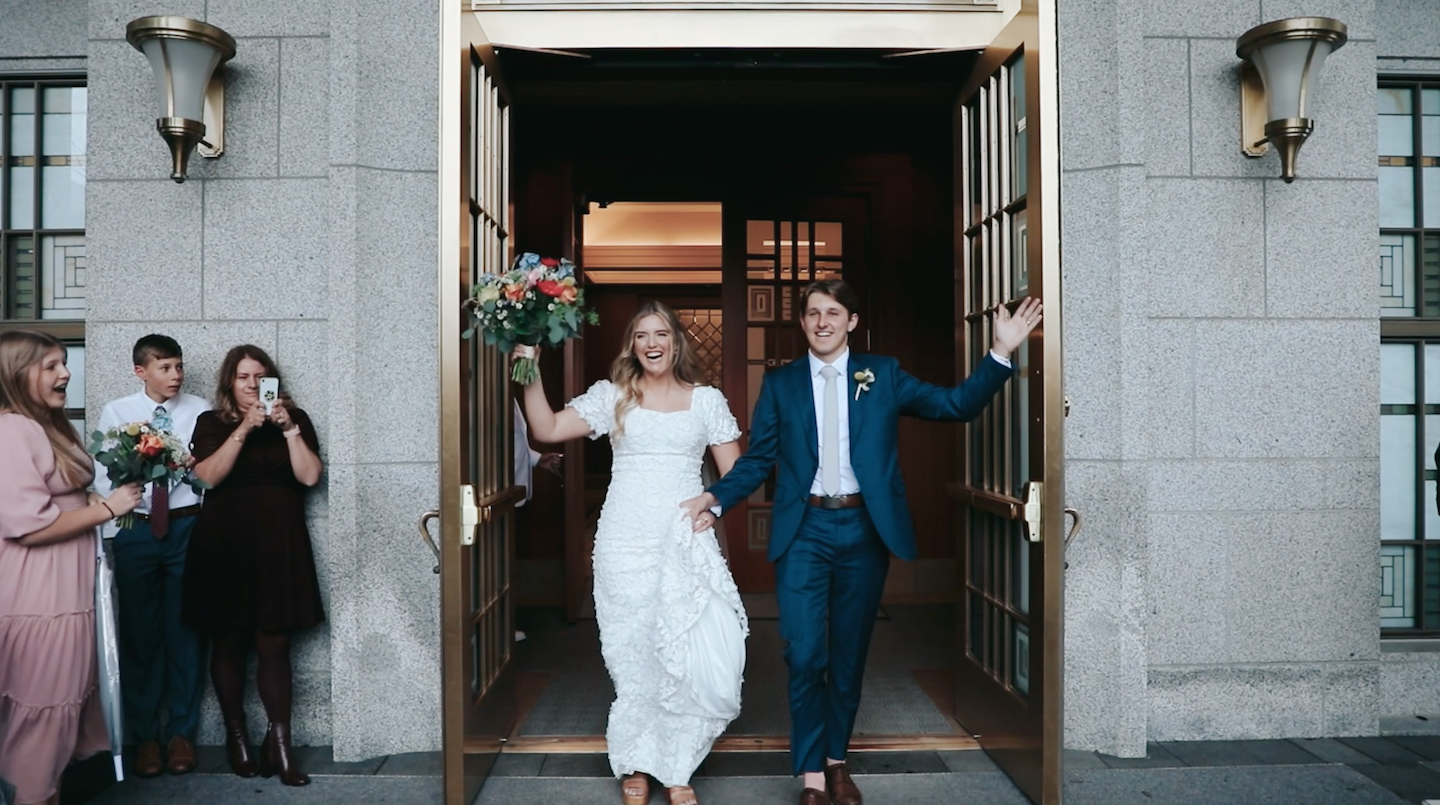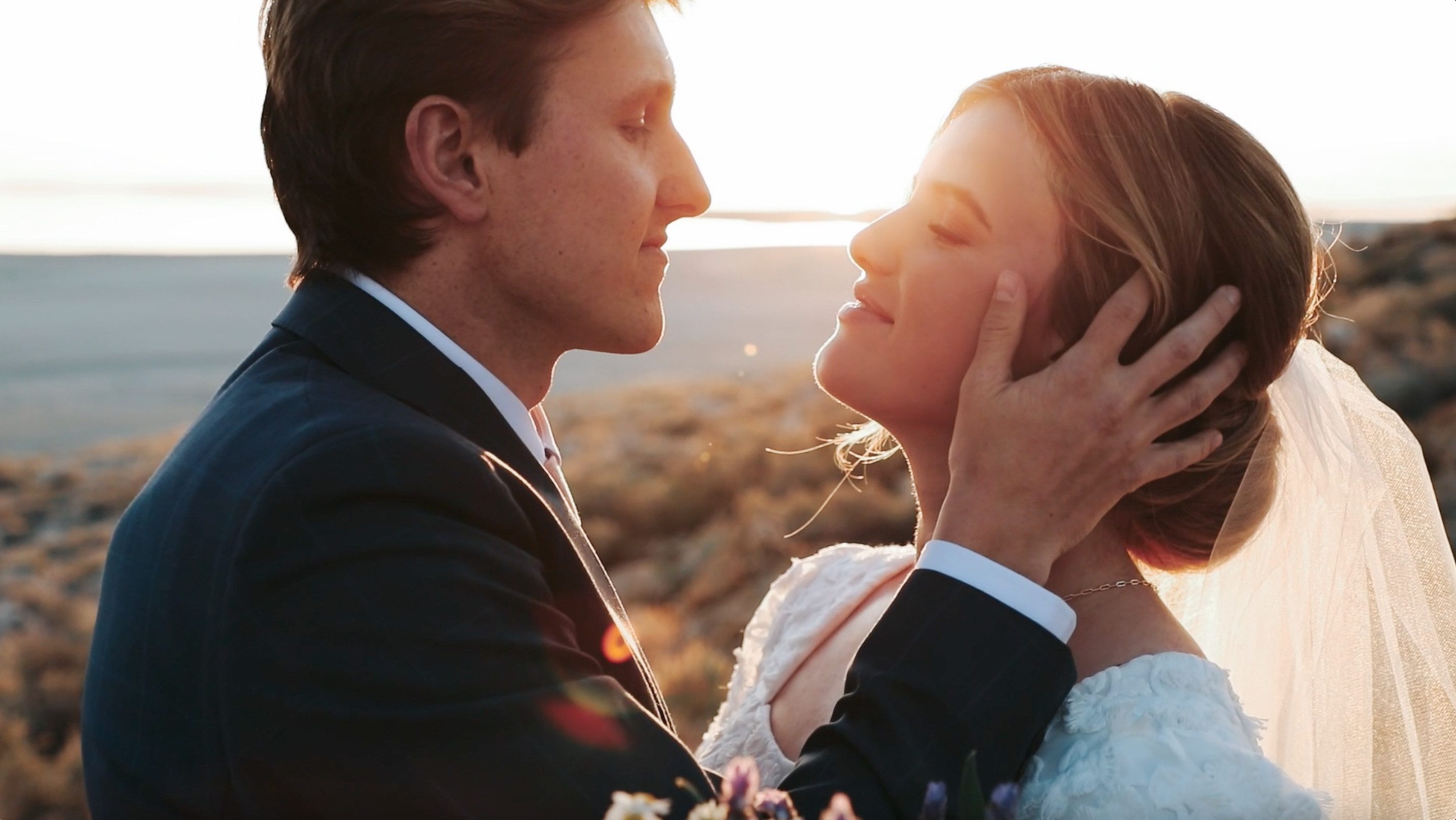 Emily & Jackson Keeler
April 22, 2022 – Draper Temple – Wadley Farms
Emily and Jackson were a dream couple to work with. For their bridals, we hit Antelope Island just right so there weren't any bugs (iykyk). It was one of the first summer-ish sunsets of 2022 and I felt back in my element. Also, Emily has the cutest shoe style ever. The day of the wedding it was HAILING at the Draper temple. It was hilarious and chaotic and perfect all at once! They both had such a good attitude which made it so much more enjoyable. Their reception at Wadley Farms so. well. done. Their aunt did all of the amazing florals and I loved that they had an intimate dinner instead of an open reception! The dance party was -as always- my favorite part to film. The DJ (Cam Reeve) totally brought the vibes and Emily & Jackson brought the party. This day plays on repeat in my head more often than not and I couldn't be happier that I could film it. 🙂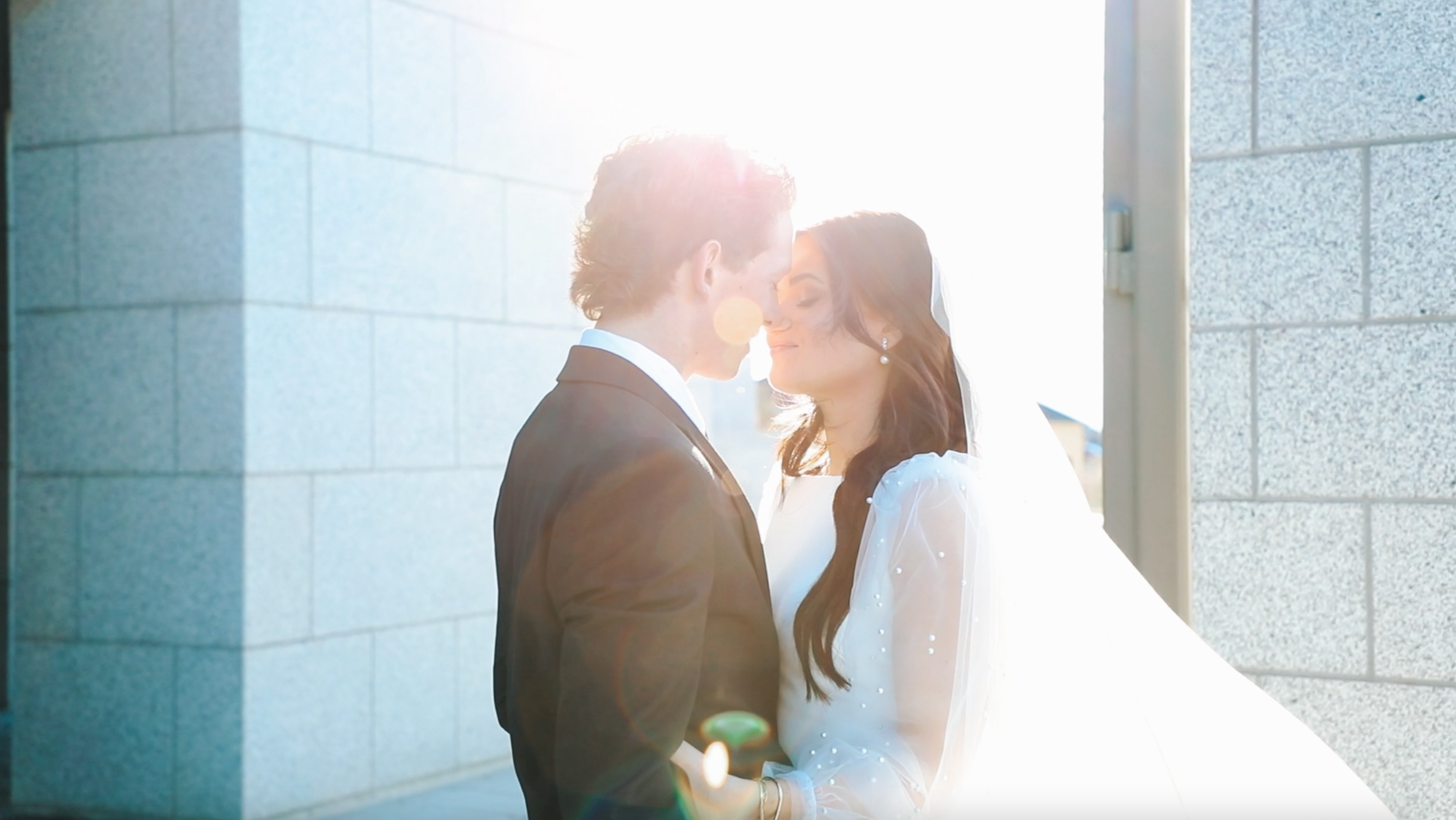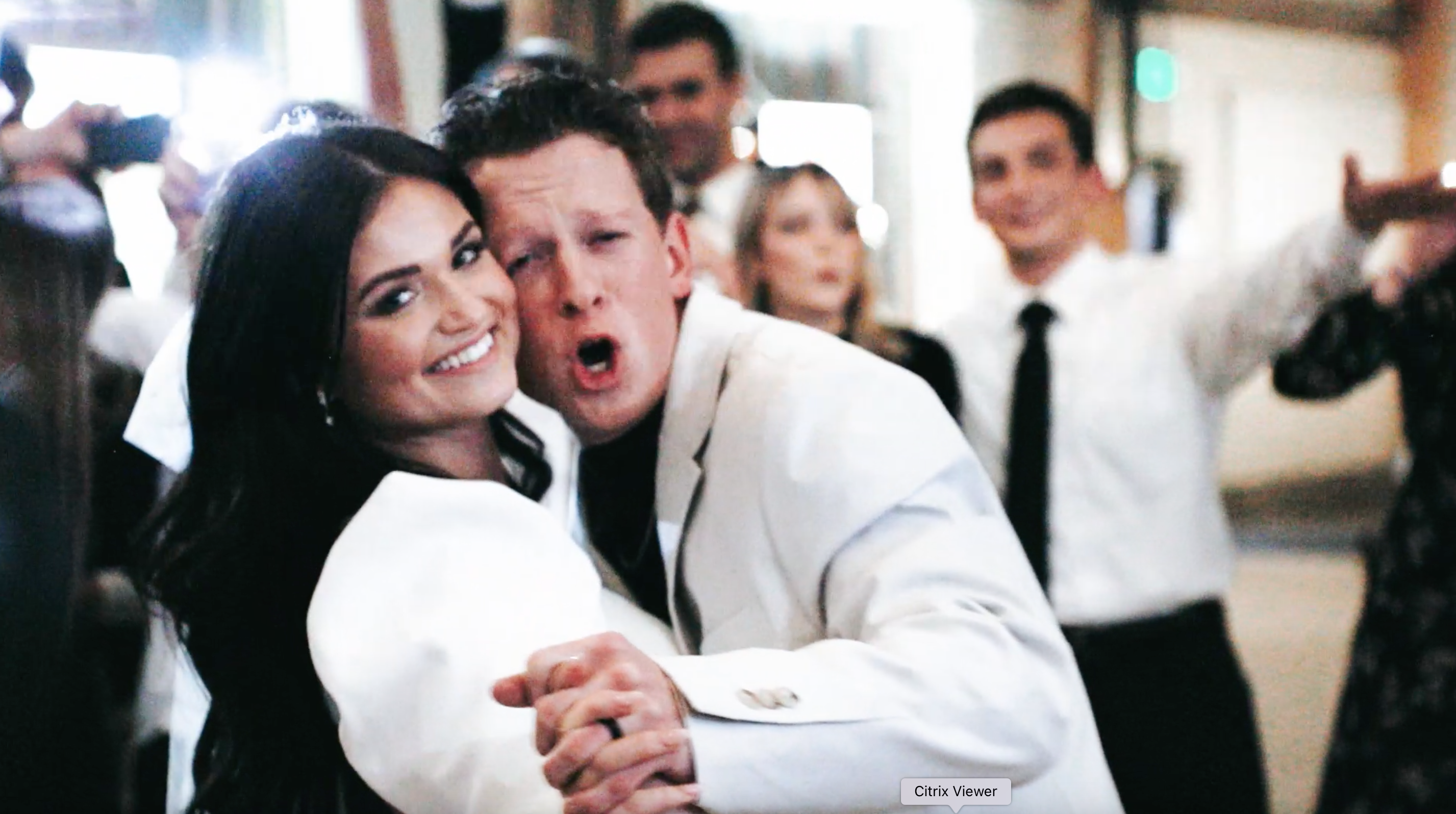 Burghandy & Derek Turley
February 18, 2022 – Draper Temple – The Studio Draper
This wedding was unreal! I know Burghandy from high school, and she has always been the cutest girl. I was really excited when she asked me to do her video! They did their bridals in California which were AMAZING and done by Alexia Nielson. Since I wasn't there in California, I was really focused on getting some good shots of them two after their temple ceremony. It was the most amazing temple bridal session because they timed their ceremony just right with golden hour!!! *chef's kiss* When they came out of the temple, Derek already had me laughing by pointing at the camera multiple times and calling Burghandy his "trap queen." All of the bridesmaids wore these cute black strapped silk dresses with off the shoulder furs and all the groomsmen wore black suits with Gucci belts. BYE. It was so bougjee. At the reception, they had a yummy italian soda bar and sooo many good desserts. Their cake was so classy and had all these pearls with a sparkling drink next to it. That and Derek shoving the cake up Burghandy's nose made for a really good shot 😉 They had a rocking dance party and I especially loved their "last dance" with all of their friends holding flashlights. They did a sparkler exit and she had the most darling short veil with a bow! It was truly such a classy wedding.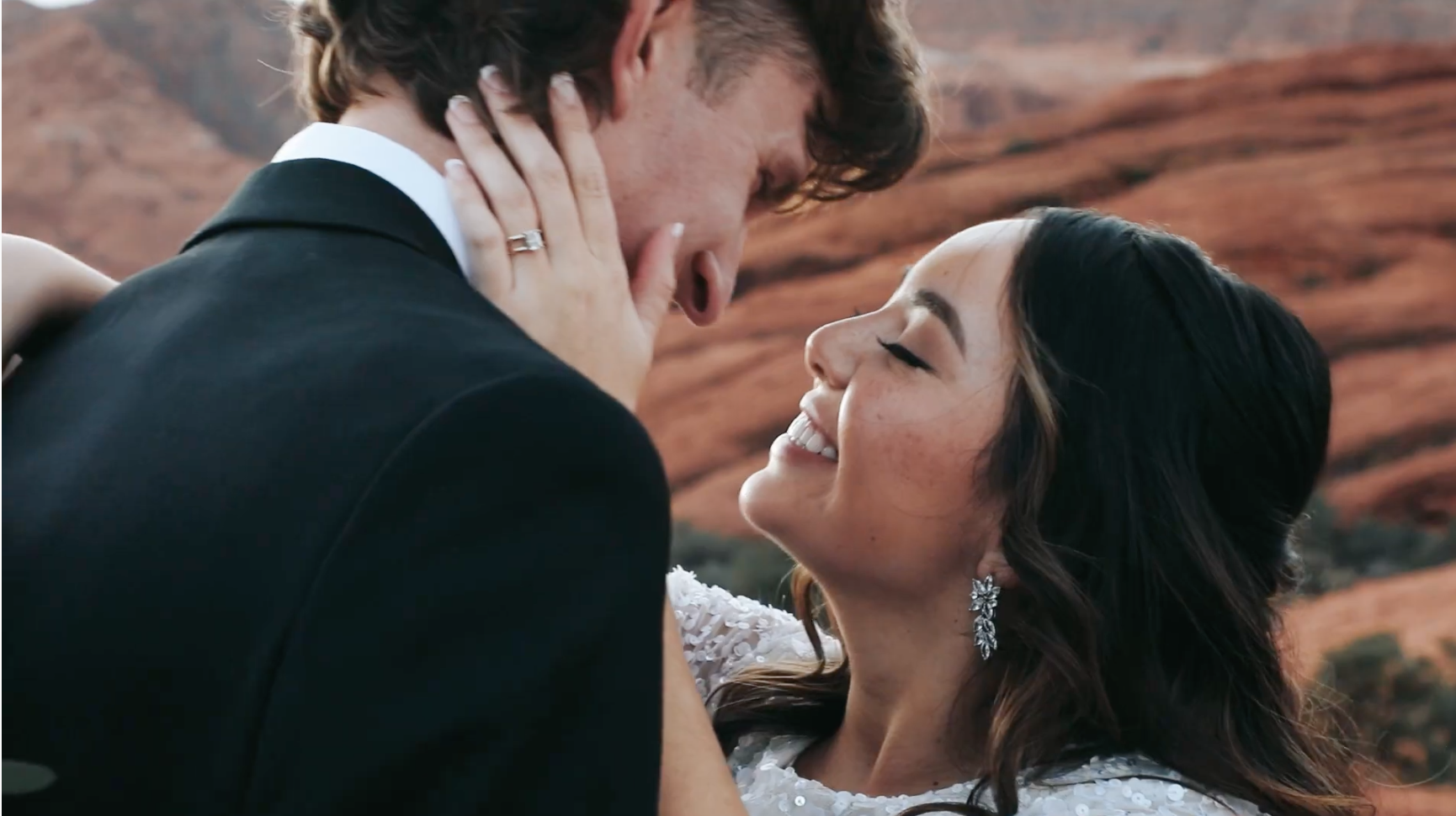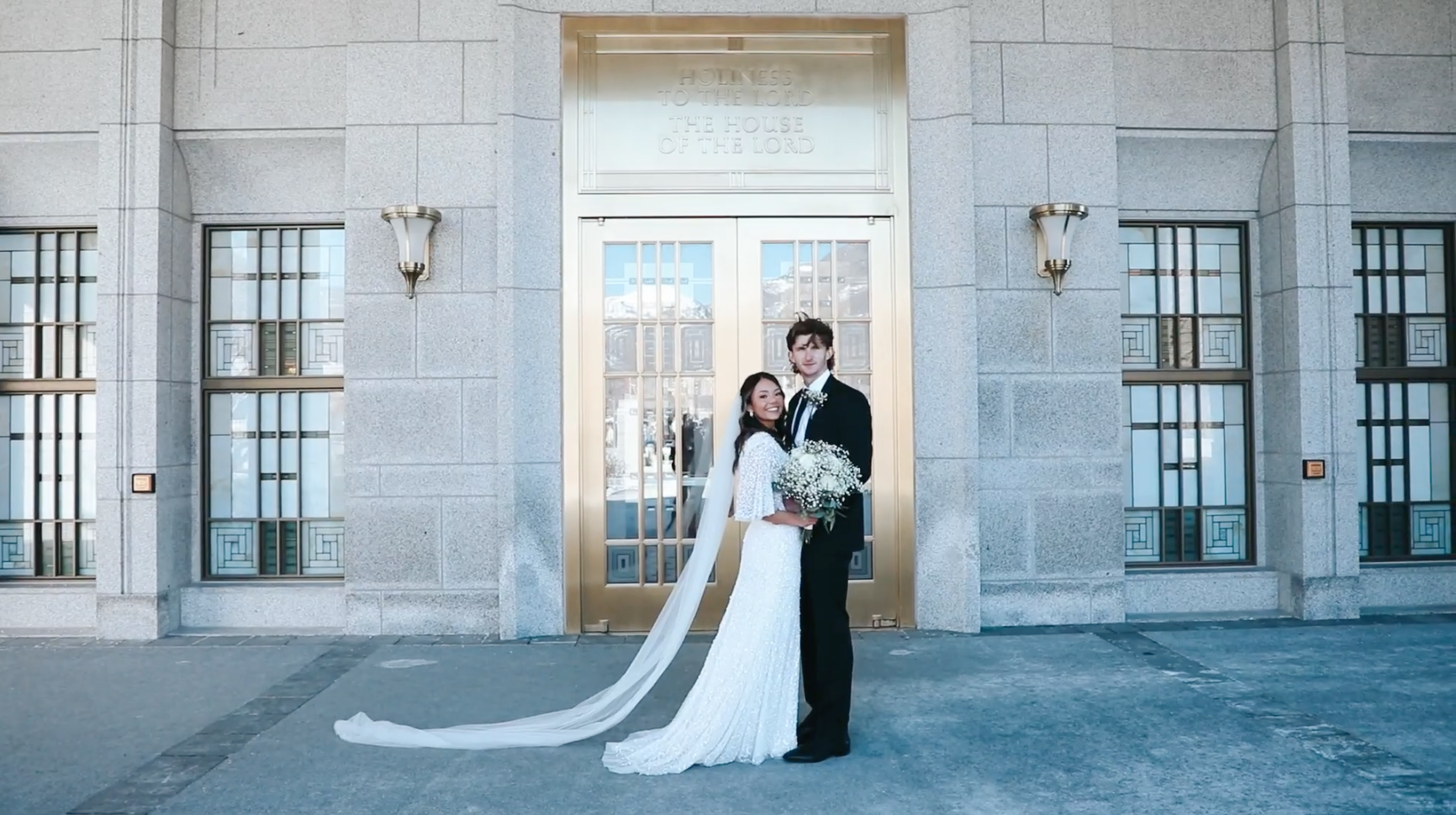 Savanah & Jacob Butler
February 5, 2022 – Draper Temple – Knot & Pine
Savanah is my best friend's sister-in-law, and I was STOKED to do her video because she is a photographer!!! So it was an honor. To start out with a bang, Sav and Jake had the most unreal bridals in Snow Canyon. I drove from Logan just in time to shoot it and then drove straight back! But was seriously so worth it. They were just giggling the whole time and I loved it. I also got some of my favorite drone footage during this shoot! And her dress was so sparkly and fit her like a glove. At the temple, I loved watching all of Sav's little siblings before they came out. Her little brother, Archer, is to die for! Sav and Jake also invited me to their luncheon which A) was SO freakin yummy and B) Jake has the sweetest relationship with his mom. She wrote a poem for him! There were a lot of people at the reception, making it a party. One of my favorite details was the pressed florals on the cake! Haley Adell took the wedding day photos and I LOVE that she did some flash photos with the couple during the dance party. They did some sparklers for the exit and got OUTTA there. I loved everything about this day.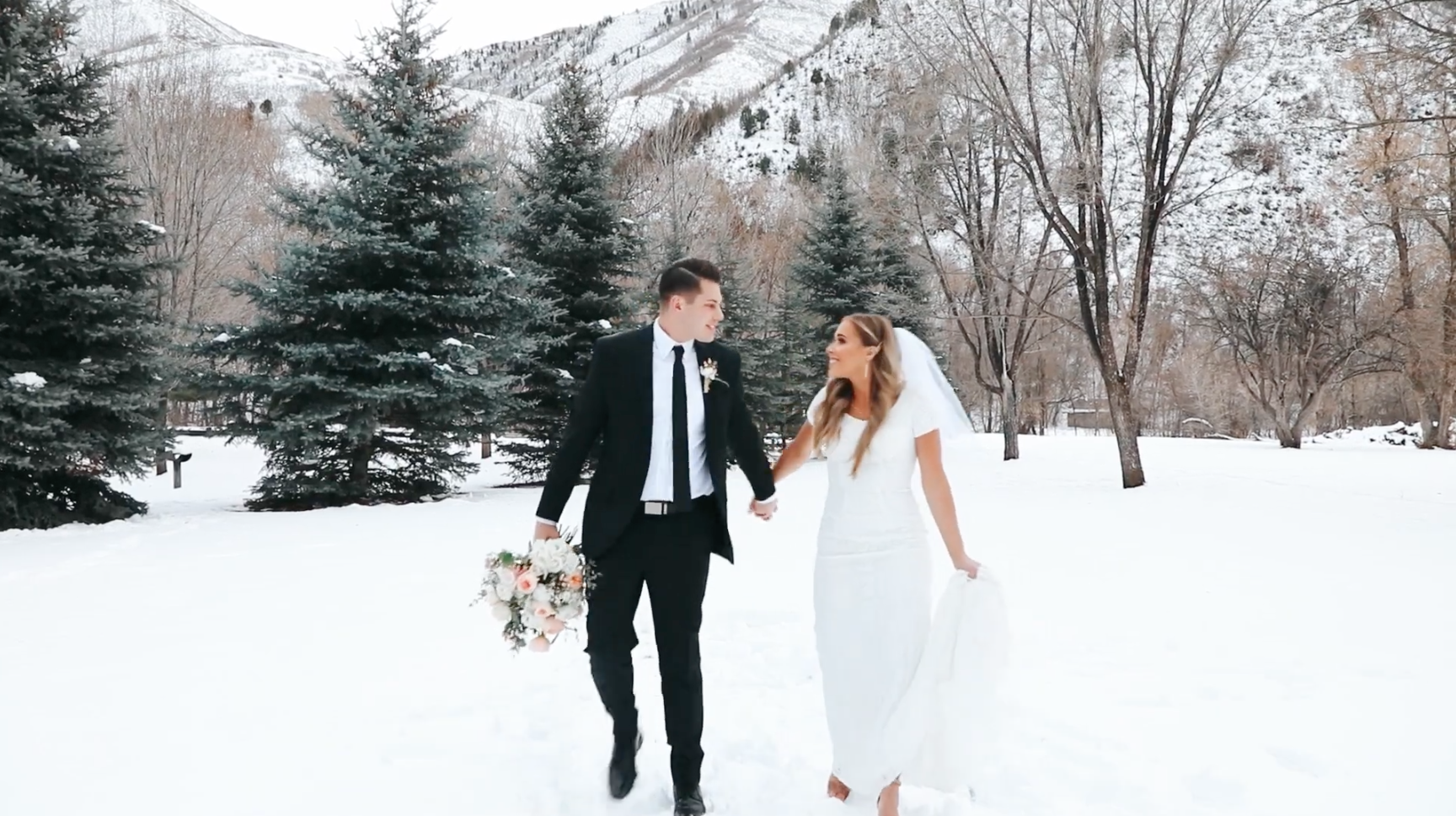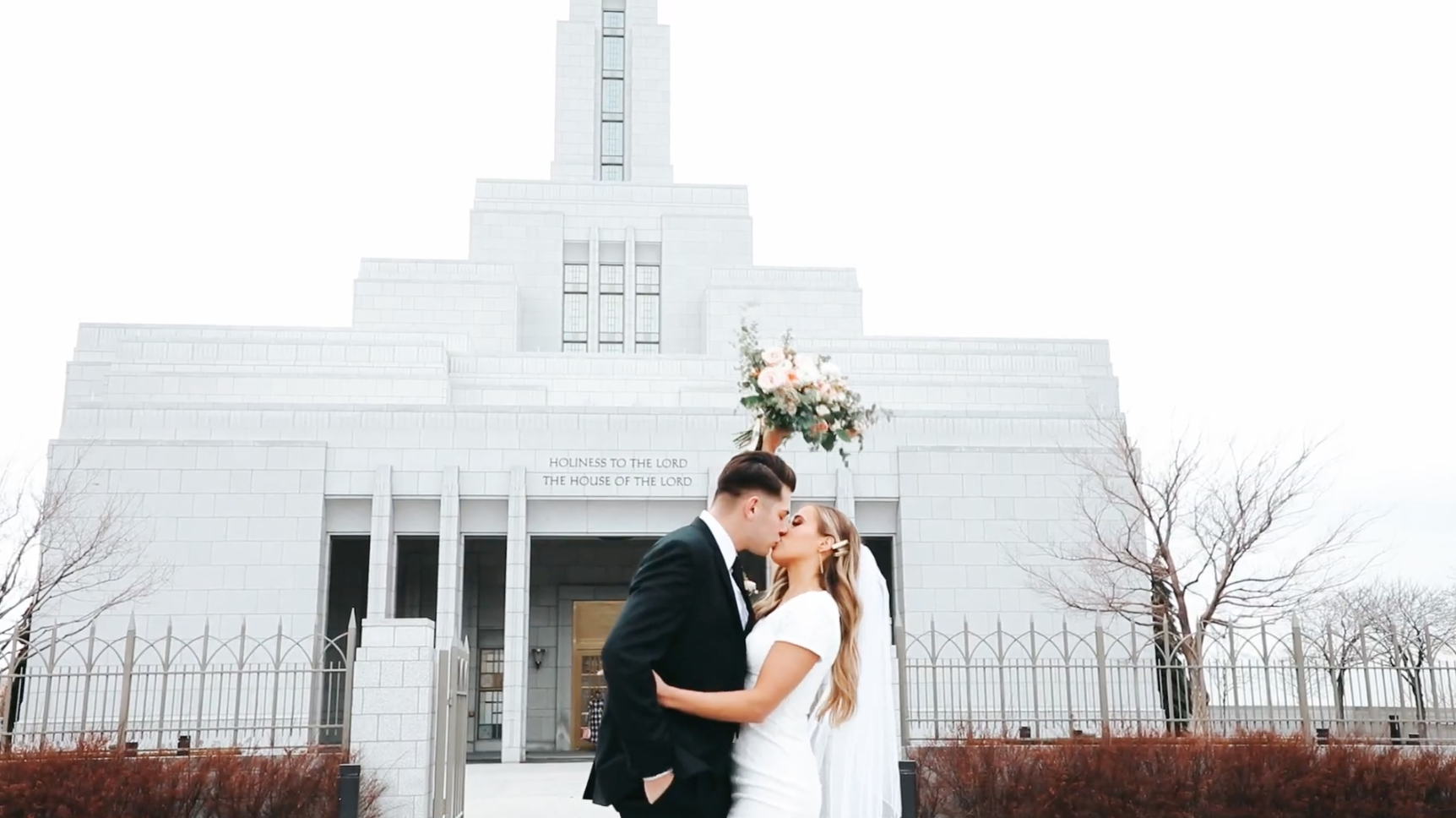 Kamryn & Bennett Dexter
January 13, 2022 – Draper Temple – Cedar Hills Golf Course
Kamryn & Bennett both went to my high school and I danced with Kamryn's little sister, Macy. They dated for like 3-4 years so I was pumped that PGHS's most iconic couple wanted me to film their wedding. These guys did their bridals at Jolley Ranch by Springville! Kamryn looked like a winter goddess. She wore a short sleeve in the cold and OWNED it! It was cold, but so worth it :') On the wedding day, it was SO windy!! I took my drone up to get some temple shots and my teeny drone couldn't handle it! Luckily I got them later and everyone were troopers with the cold. They had a pretty big bridal party and I loved it. There are so many poses you can do with that many people! One of my favorites was when the groomsmen threw Kamryn in the air. Bennett also kept begging Kamryn to go to Buffalo Wild Wings after their pictures were done HA. Before the reception, Kamryn asked me to do some getting ready shots with her — getting ready shots are my fav. Since Kamryn does hair, she had all her talented hair and makup friends touching her up. The daddy daughter dance almost made me cry (that's not really unusual though) and the dance party was a blast thanks to the DJ Brooks Henry and that crazy bridal party again. 😉 I loved getting to talk with the photographer, Jenna Crandall, during the reception. Kamryn and Bennett make a great couple.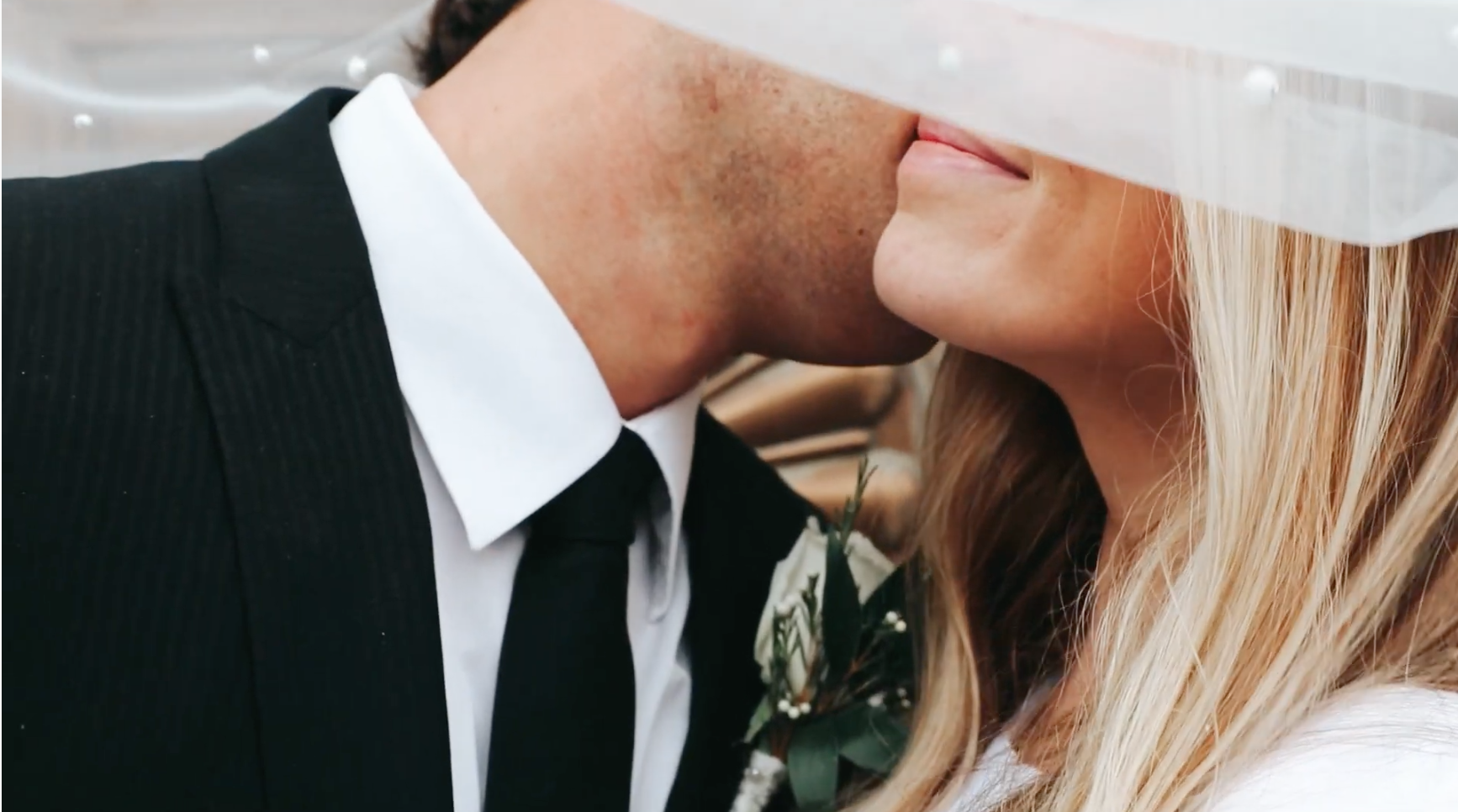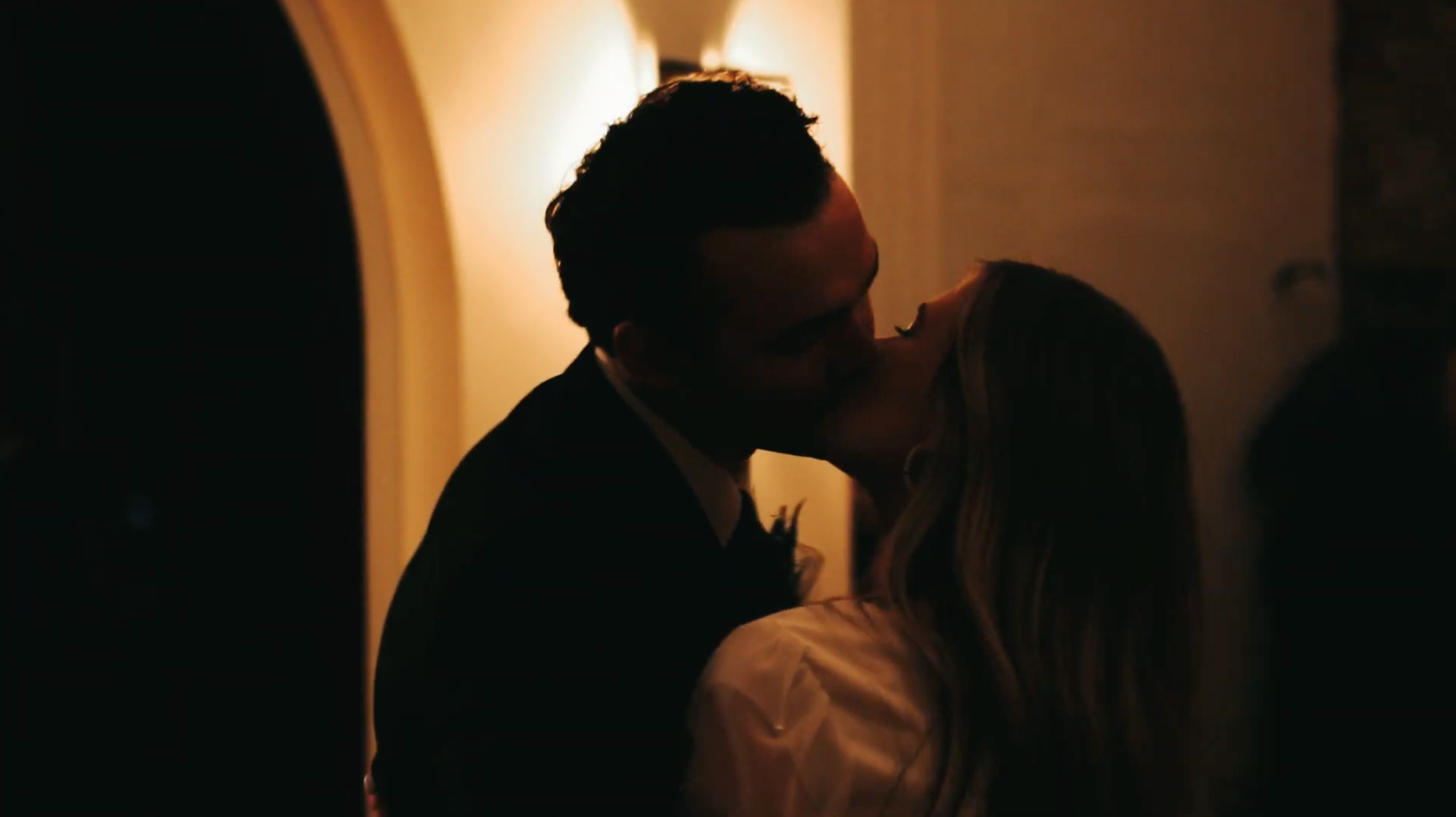 Abby & Ty Peterson
January 4, 2022 – Bountiful Temple – Crescent Hall Venue Sandy
Abby and one of my good friends went to high school together! Ty and Abby are just the hottest couple. Their day was a legit winter wonderland. They had fresh snow everywhere and it was a great way to kick off the new year. The way Ty looked at Abby kind just made my heart melt?! Abby was also one of the first brides I shot that had a pearl dress. I'm 99.9% sure she started that trend because she looked AMAZING! I also loved her photographer Bailey Fillmore who was making everyone laugh the whole day. At their reception they had a hot chocolate bar!!! They had a lot of support come to their reception. Abby wore white slippers during her reception — GENIUS. To kick off their dance party, they gave a couple people confetti cannons! All the little girls kept picking up the confetti and throwing it everywhere during the dancing. Abby's dad also pulled out some smooth moves, I was impressed. They did sparklers for their exit with Nike sweatsuits! I'm so happy they trusted me with their FUN day.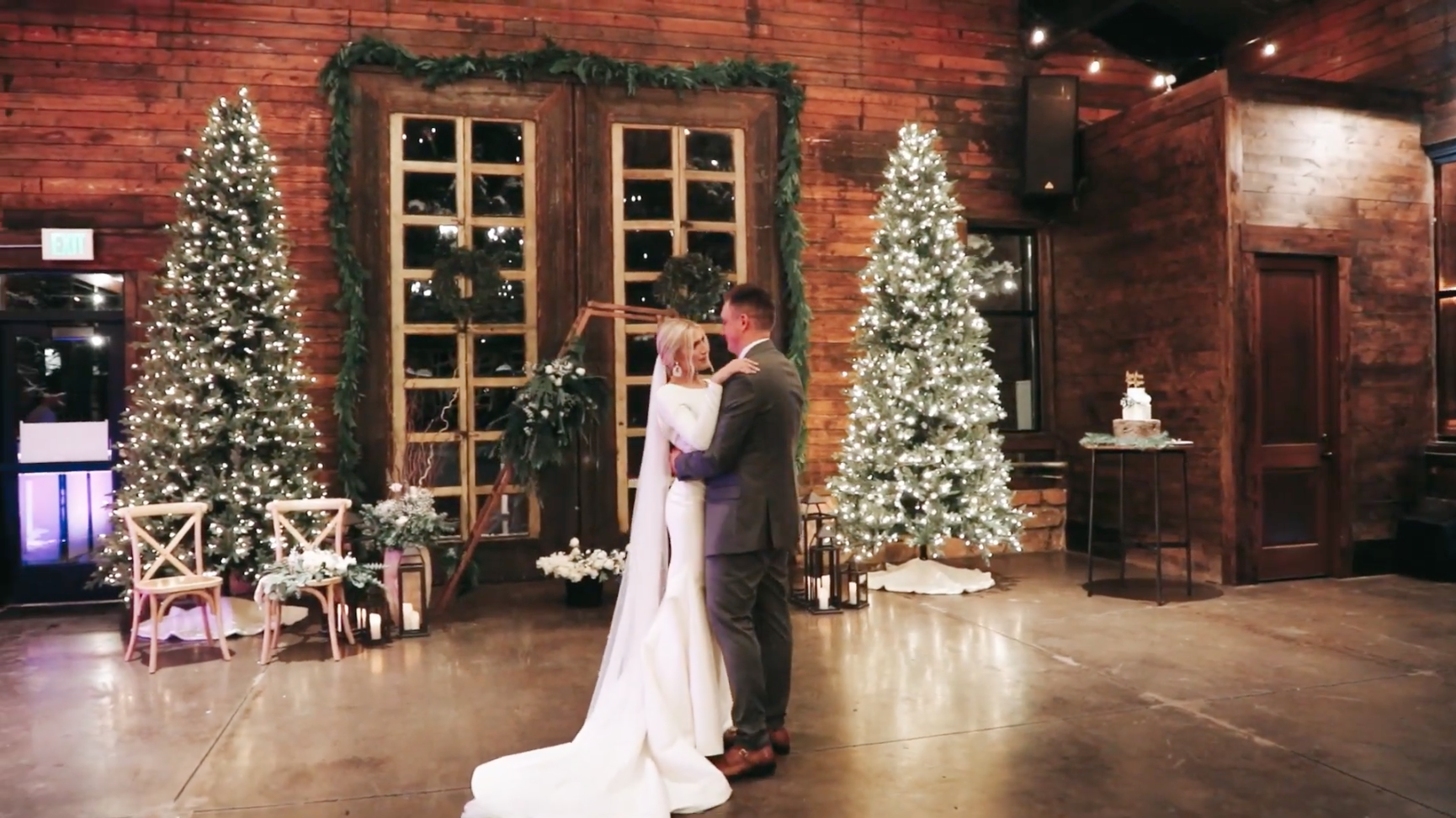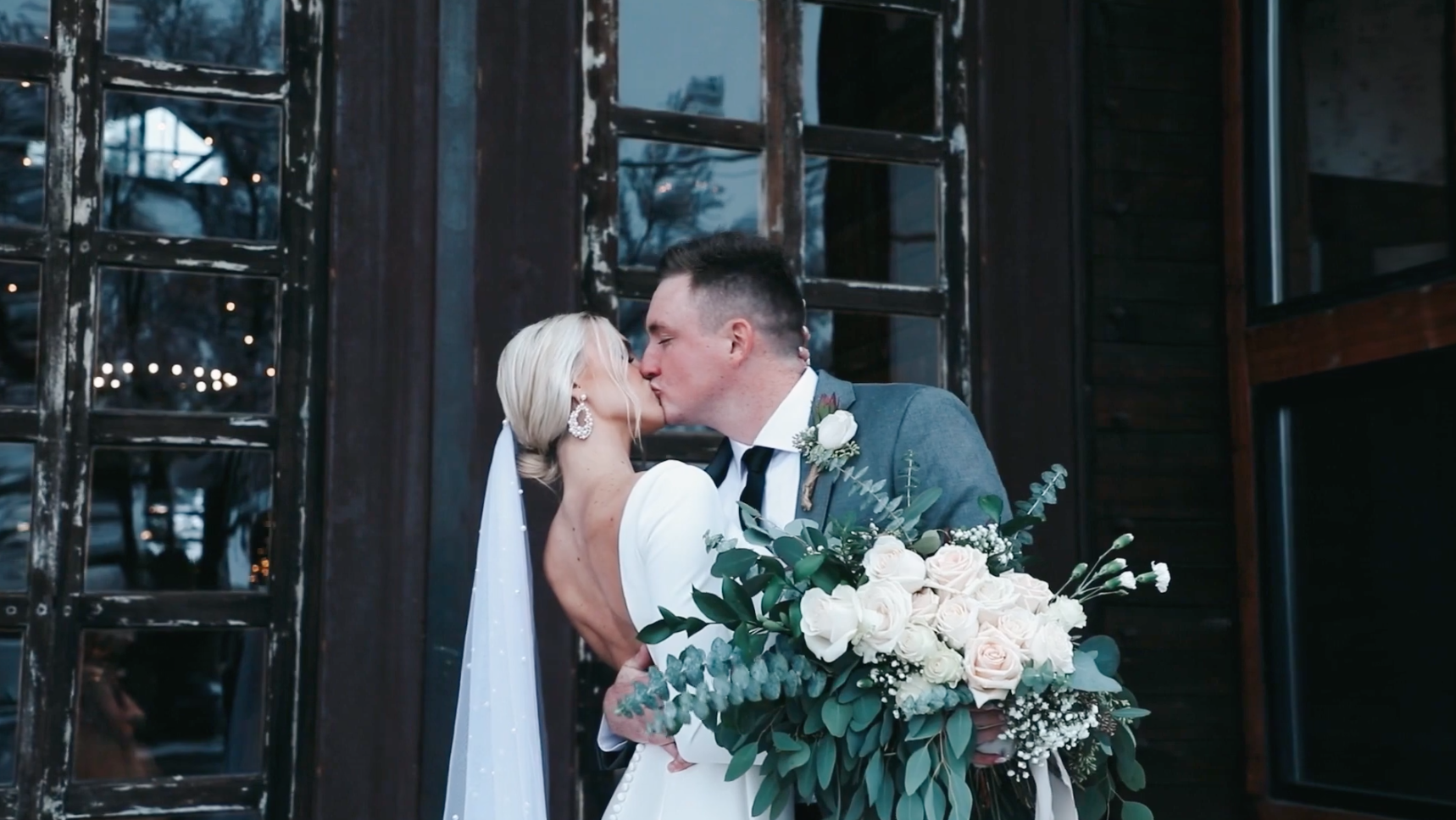 Samantha & Weston Poulson
December 9, 2021 – Knot & Pine
Sam is a day one PG Vikette. (if you know, you know). Sam is also just an icon, so I LOVED doing her video. When we showed up, she had a binder of Excel sheets; she was so organized and it was actually really helpful! The lighting when she was getting ready was pristine. Her look was just so elegant. I think a lot of people underestimate the BEAUTY of snowy wedding days. Ava, her niece, cried the whole way down the aisle as a flower girl. I don't know why this always makes me laugh so hard. Then, they open the huge doors at the back of the venue to bring out her and her dad. When she got to Weston, I thought it was sweet that she gave both her dad and mom a hug. During her ceremony, there was a window behind them showing the background and huge Christmas trees on both sides of them and I actually passed away. The ceremony was short and very sweet. For the reception, they served different soups! I thought this was so smart for a winter wedding, and they were delicious! Sam and her family are basically celebrities in the dance world, so you can imagine the dance party that happened when Ricky Barrera showed up! Weston was killing me with the moves as well.